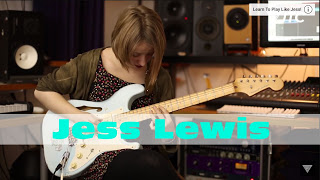 Jess Lewis – Sunday Night Ballad | JamTrackCentral.com
Download Link: https://jamtrackcentral.com/store/package/3-by-me/
Have a listen to this wonderful original track by Jess Lewis as she once again proves what an incredibly talented player she is! If you want to learn to play this just like Jess you can pick up this track plus 2 other originals by Jess at the link above.
All three of them come with video/audio/backings and full TAB/Notation so you have everything you need to study them note for note!
Jess Lewis – Sunday Night Ballad | JamTrackCentral.com