Duran Duran Hyde Park Olympic Concert Review
By: Arlene R. Weiss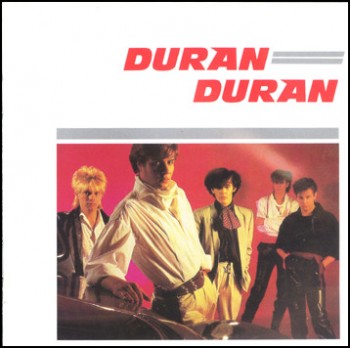 When it was announced that Duran Duran would be one of four headlining music artists chosen to perform at a special gala concert to be held July 27, 2012 at London's Hyde Park to celebrate the opening day ceremonies of the 2012 London Summer Olympics, I very much looked forward to this momentous show.
Concert promoter BT London Live coordinated the event, booking Duran Duran and three additional music artists for the concert. Each act was invited to represent a different country in the UK. Scotland's own singer songwriter Paolo Nutini opened the concert, Duran Duran took center stage next doing the honors for England, Welsh rockers Stereophonics followed as the 3rd act, and Northern Ireland's alt rockers Snow Patrol closed out the event.
As a live feed streamed on Jumbotron screens so the bands and audience could simultaneously watch the opening ceremonies taking place across town in the Olympic Stadium, as well as the likes of Sir Paul McCartney and a host of music elite also performing at a separate concert at the opening ceremonies, anticipation loomed greatly as all of Hyde Park braced to welcome Duran Duran.
The band was as monumentally enthused and excited about performing at this once in a lifetime honor as their many adoring fans were. Just hours before Duran Duran's concert, bassist extraordinaire John Taylor posted an adorable home video on YouTube, showing him sitting in his car, entering and driving through Hyde Park, reflecting on his thoughts of the day.
In John's video, his heartfelt personal impressions are overflowing with affection, joy, and appreciation, expounding, "It's a massive thing for London, it's a massive thing for Britain. We're happy to be a part of it." He goes on to discuss the universal, emotional connection that people have to sports and music saying, "I feel that way about sports and music. They're the two things that you can really go anywhere in the world and people feel the same about them. They're the two great democratizing forces in culture, I think."
But John's heart pounding anticipation of Duran Duran going onstage at these historic festivities is just priceless, relating "I'm just trying to keep calm while everybody says, "Oh my God! You must be so excited!" as he whimsically chuckles with wonder and joy.
Broadcast live on Absolute Radio, with full video coverage of the entire concert posted after the show on Duran Duran's Official Facebook via YouTube, the band's eleven song set-list kicked off with the thrilling "Planet Earth."
Two connected Jumbotron screens parted stage front to reveal John and Simon Le Bon as the crowd screamed, with John effortlessly plucking away on his signature sparkle grey bass as he strutted, oh so suavely down the center catwalk. Though the London skies opened up, pouring down a relentless rainstorm, Simon and the boys delivered spectacularly, performing a sparkling extravaganza of their biggest and most memorable, phenomenal hits.
Simon displayed his love for his Queen and country, decked out in an eye popping, stunning British Union Jack flag jacket personally designed by Antony Price based on John's original idea and suggestion.
Guitarist Dominic Brown's red and gold Gibson Les Paul weaved stinging chords through Simon's impeccable vocals and John's thumping bass.
Next up, one of the band's biggest hits, the title song to the James Bond movie, "A View To A Kill." Dom's phase effects laden Strat and John's deep bass grooves rocked out to Simon's belting, killer vocals as Maurice Binder influenced silhouettes of beautiful nude dancing women playing the cello, violin, and harp played on giant screens behind the band.
Next came the lush, swirling, neo-psychedelic synths and keyboards of the always incomparable Nick Rhodes complimenting the band on "All You Need Is Now Part 1 and 2."
For "The Reflex," Simon ventured into the crowd requesting for an audience member to help "start me off' as a fan named Derek enthusiastically led the intro for the song. Charging into a dazzling live take on one of their signature hits, Simon pointed up to the sky, as the legendary Red Arrows, Royal Air Force Aerobatic Jet Team streamed red, white, and blue plumes of smoke across the London sky to the delighted cheers of all 80,000 people filling Hyde Park.
Next up, on "Girl Panic," Dom pulled out all the stops, at one point showing off his astounding virtuosity, playing up the neck of his Les Paul with furious fire.
For the elegiac "Save A Prayer," Simon began the song by strapping on a black acoustic Gibson guitar, which he eloquently strummed as he sang the song's very meaningful and beautiful lyrics. With John and Dom flanking him in lyrical chordal support, the crowd gently swayed in collective unison, hands raised to the musical notes and summer showers, raining so wonderfully on them.
The band brought sexy back to Hyde Park on their funkalicious "Notorious," as Simon, John, and the boys yelled "Whatever it is, it's got to be funky!" as the crowd cheered their approval. Dom's sterling R&B effused licks played off of John's thunderous deep bass grooves, serving as the perfect foils for Simon's New Jack swing and assured, charismatic swagger on vocals.
My two favorite songs by Duran Duran, and the two highlights of the night's performance took center stage next, starting with the exquisite and sublime "Ordinary World." Simon addressed the crowd essaying that, "I think as a nation, we're all very proud to have so many great athletes and teams from all over the world, come to our little country to make such a big noise at such a big show. I'd like to dedicate the next song to the whole world. May we have a peaceful games."
As the flags of the many nations of the world were displayed on screens behind the band, the emotional expressiveness and eloquence of Dom's melodic, gentle guitar solo introducing the song on his Fender Strat, brought the audience to a hush, caressing the song with beauty and an understated regality.
Simon's breathtaking, purposeful vocals took the audience on a sonic interlude of joy, imparting the song's resolute, profound message. As the audience joined in, waving British Union Jack flags and pensively singing along with Simon's singing and Dom's crescendoing, scorching, guitar voicings, the band's interpretation of the song transformed into a transcendent and inspiring anthem to commemorate the day forever. To remember, always, what music and The Olympics are all about…peace, love, and the indomitable spirit of the heart.
My very favorite Duran Duran tune, the always crowd pleasing, exuberant "Sunrise" took Hyde Park by storm turning the outdoor venue into a giant dance party! Dom's deliciously fuzz toned, crunchy, and wickedly blistering black Gibson Les Paul kicked the energy into high gear, dueting with John's equally tasty and matchless, full bottomed bass rhythms and Roger Taylor's colossal, perfectly timed percussion. Simon's soaring vocals reached up to the London sky with boundless joy, playfully jamming with his musical partners and ending the glittering song with a slam dunk tambourine toss and catch.
The band then whipped the audience into a frenzy, with a medley of their rough and rowdy "Wild Boys" partnered with a fabulous take on Frankie Goes To Hollywood's "Relax." The phenomenal Roger Taylor brought a primal tour de force of ferocity to the song by pounding the drums into a scintillating submission.
The band's spellbinding performance of their sunkissed hit "Rio" offered up soulful dance grooves courtesy of John's killer funked up bass, Dom's burning axework, Simon's beautifully melodic vocals, and Simon Willescroft's stellar saxophone, capping the band's showstopping ensemble, tour de force finale as Simon, John, Dom, Nick, and Roger bade the 80,000 in attendance and their listening audience a very fond farewell.
Displaying finesse, immaculate showmanship, and consummate musicianship rocking Hyde Park on all cylinders, Duran Duran did Her Majesty The Queen and Britannia proud on this most illustrious occasion. While it most certainly was an honor and a privilege for the band to perform at this tremendously prestigious event, indeed their superb and luminous musical craftsmanship, profound joy, and personal pride in their music, which they radiantly shared with all of Hyde Park and their global worldwide audiences, was just incandescent. And so to Duran Duran, indubitably, thank you, as the honor and the privilege was most sincerely….all ours.
              © Copyright August 1, 2012 By Arlene R. Weiss-All Rights Reserved
About The Author